You need to Register or already had an account in order to start your first new topic or reply any existing one.
Simply follow the screenshot below for assistance. If you not yet register: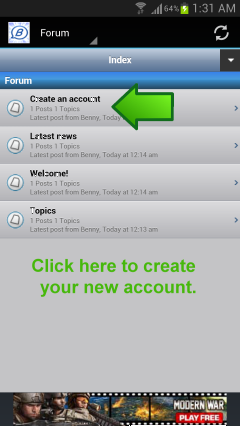 Tap "Create an account" on the forum categories, fill up a simple fields and save. Registering is as simple as 1, 2, 3!
-------------------
If you had already own an account: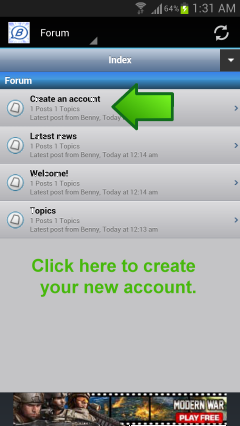 Tap on the tiny arrow on the top right and tap login!
What you waiting for? Let's start chatting!
To post or reply a topic, follow the screenshots below;Post new Topic: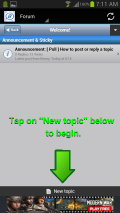 Tap on "New topic" below to begin.
Enter both the fields above and tap "Send".
-------------------
Reply to a Topic:
There is a reply form in every existing topics at the bottom.
Type your messages and tap "Send".